Copyright Owners Must Consider 'Fair Use' Before Sending Takedown Notice
From L. Ron Hubbard Bibliotheca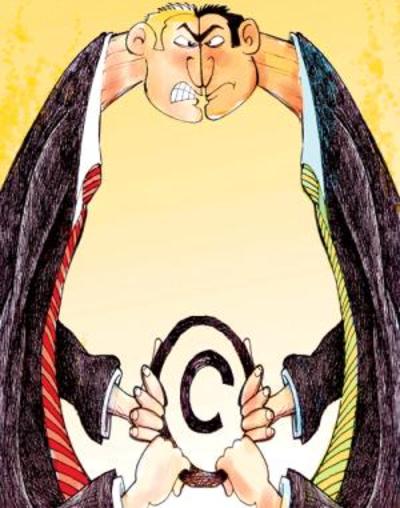 This is a mirror on [1] due to the importance for us as independent scientologists, as we are sometimes harrassed by RTC:
In the nation's first such ruling, a federal judge on Wednesday said copyright owners must consider "fair use" of their works before sending takedown notices to online video-sharing sites.
The 10-page decision (.pdf) came a month after Universal Music told a San Jose, California federal judge that copyright owners need not consider the "fair use" doctrine before issuing takedown notices requiring online video-sharing sites to remove content.
The doctrine, recognized by the Digital Millennium Copyright Act, permits limited use of copyright materials without the owner's permission.
"Even if Universal is correct that fair use only excuses infringement, the fact remains that fair use is a lawful use of a copyright," U.S. District Judge Jeremy Fogel ruled. "Accordingly, in order for a copyright owner to proceed under the DMCA with 'a good faith belief that use of the material in the manner complained of is not authorized by the copyright owner, its agent, or the law,' the owner must evaluate whether the material makes fair use of the copyright."
Fogel added that an "allegation that a copyright owner acted in bad faith by issuing a takedown notice without proper consideration of the fair use doctrine thus is sufficient to state a misrepresentation claim."
The legal dispute decided Wednesday centers on a rarely used clause in the DMCA -- originally approved by Congress in 1998 -- allowing victims of meritless takedown notices to seek damages, in a bid to deter false notices and breaches of First Amendment speech. It is usually used when somebody issues a takedown notice and misrepresents ownership of the copyright.
The case considered a lawsuit brought by a Pennsylvania woman whose 29-second garbled video of her toddler dancing to Prince's "Let's Go Crazy" was removed last year after Universal sent YouTube a takedown notice under the DMCA.
The DMCA requires removal of material a rights holder claims is infringing its copyrights. If it isn't removed, legal liability can be placed on YouTube or other video-sharing sites. But the act also allows the uploader -- in this case, the Pennsylvania mother of the dancing toddler -- to demand the video be reposted online.
Universal did not challenge Stephanie Lenz's assertion that the video was a "fair use" of Prince's song. After being taken down for six weeks, the video went back online last year, having now generated about half a million hits.
The Electronic Frontier Foundation http://www.eff.org, which is representing Lenz, has asked the judge to award attorneys' fees and other unspecified monetary damages.
While there is no bright-line rule, the factors to consider whether a video uploaded to a file-sharing site is a fair use are: how much of the original work was used, whether the new use is commercial in nature, whether the market for the original work was harmed, and whether the new work is a parody.
Universal argued that copyright owners may lose the ability to respond rapidly to potential infringements if they are required to evaluate fair use prior to issuing takedown notices. Universal also raised the question of whether a particular use of copyrighted material constitutes fair use is a "fact-intensive inquiry," arguing that it is difficult for copyright owners to predict whether a court eventually may rule in their favor.
Fogel ruled that, "while these concerns are understandable, their actual impact likely is overstated. Although there may be cases in which such considerations will arise, there are likely to be few in which a copyright owner's determination that a particular use is not fair use will meet the requisite standard of subjective bad faith required to prevail in an action for misrepresentation."
Judge Fogel denied Universal's motion to dismiss Lenz's case -- freeing her to continue with her lawsuit seeking damages.
Still, Judge Fogel said he had "considerable doubt that Lenz will be able to prove that Universal acted with subjective bad faith" when it sent YouTube the takedown notice.
Universal spokesman Peter Lofrumento seized on that language.
"While the court merely declined to throw the case out at this early pleadings stage," Lofrumento said, "we remain confident that we will prevail in this matter."
Corynne McSherry, an EFF attorney, said the digital rights group intends on convincing the judge that Universal acted in bad faith when it sent the takedown notice last year.
"We will overcome his doubts," she said.